AAPBS/Keio Business School Case Workshop 2016

Outline
Contents

The AAPBS/KBS Case Workshop is a collaborative academic event sponsored by the Association of Asia-Pacific Business Schools (AAPBS) and hosted by Keio Business School (KBS). AAPBS has been striving to further the development and implementation of case method education in the region. Together with KBS, the University with the longest history of Management Education in Japan, AAPBS offers this advanced-level Workshop.

This Workshop is for those who have substantial knowledge and experience in case method education and intend to upgrade and broaden their knowledge and skills.

History

AAPBS sponsored Case Workshops at KAIST*1 in Korea in 2013, at Fudan*2 in China in 2014 and at Sasin*3 in Thailand in 2015. 
For the first time in Japan, KBS hosts the Workshop.

*1 Korea Advanced Institute of Science and Technology
*2 School of Management, Fudan University
*3 Sasin Graduate Institute of Business Administration of Chulalongkorn University

Take-away

Through discussions and active learning, you will master the development of your class plan and classroom management.

Through analysis of actual cases, you will learn how to practice case method in your school.
Through a company visit to the headquarters of Nissan Motor Co.,Ltd., you will get a variety of information directly form Nissan officials and understand the factors that have made the Renault-Nissan alliance an exceptional success.

Format

Lectures, case discussions, group presentations and company visit.
*The participants will receive case material with questions roughtly one month prior to the Workshop.
Venue
Keio Business School
Graduate School of Business Administration, Keio University
4-1-1 Hiyoshi Kohoku-ku, Yokohama Kanagawa, 223-8526 JAPAN
ACCESS
Expected number of participants
30

(On a first-come-first-served basis)

Dead-line for registration
At 5:00 P.M. JST, June 10th, 2016


※Receipt of application has been closed.
Expected participants
Those who have substantial knowledge of, and experience with, the case method and intend to upgrade and broaden their competencies.
Date and Schedule
【Day 1】
Thursday, July 14th, 2016
09:00~12:00
- Outline of the Workshop
- Group discussion of class plan
Instructor: Kazuhiro Asakawa Ph.D.
13:00~17:00
- Group presentation
- Lecture on the author's objectives and class plan
- Q&A, Discussions and wrap-up
Instructor: Kazuhiro Asakawa Ph.D.
【Day 2】
Friday, July 15th, 2016
09:00~12:00
- Vantage-point for "Institutional practice" of case method education"
- Analysis of large scale and small to medium size practices
Instructor: Professor Shinichi Takeuchi
13:00~17:00
- Company visit to headquarters of Nissan Motor Co., Ltd.
Note
※ Light meals are served as lunch on both days.
※ Above schedules might be slightly changed.
※ We will send case material by the end of June via postal mail or courier.
Agenda(Profile of the Lecturers)
"Renault/Nissan The Making of a Global Alliance"
Group discussion on class plan
Group presentation
Lectures on the author's objectives and class plan
Q & A, discussion and wrap-up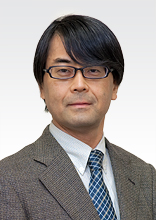 Kazuhiro Asakawa, Ph.D.
Mitsubishi Chaired Professor
Keio Business School
Professor Asakawa received his Ph.D. from INSEAD in Fontainebleau, France, his MBA from Harvard University, and his BA summa-cum-laude in Political Economy from Waseda University. 
His research interests are focused on global innovation and global R&D management of multinational corporations, cross-border knowledge sourcing and leveraging, subsidiary evolution, and autonomy-control dynamics.
He was elected to the AIB Fellows in 2015 by the Academy of International Business (AIB).
Lecture session
Vantage-point for "Institutional practice" of case method instruction
Analysis of large scale practices in the 20th Century - HBS, Keio Business School and others
Analysis of medium to small scale practices in the 21st Century - In the classrooms of Professional education academies in Japan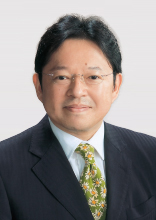 Shinichi Takeuchi, Ph.D.
Professor
Tokushima Bunri University
Professor Takeuchi received his Ph.D. from Hiroshima University in Hiroshima, Japan, his MBA from the Graduate School of Business Administration, Keio University and his BA in Literature from Waseda University.
His research interests include case method education, active learning, management for teaching and learning, business schools history and organizational behavior.
He is a member of the Japanese Educational Research Association.
Fee
| | |
| --- | --- |
| Member of AAPBS | US$500 per person |
| Non-member | US$600 per person |
※The participants are responsible for the arrangement and payment of air tickets, hotel accommodation and others.
Payment of Participation Fee
By Wednesday June 15, 2016, please make a wire transfer to the account shown below in US Dollars.
Name of the Account:
A.A.P.B.S.
Account No.:
150-00441-435
Bank:
Citibank Korea, Inc.
89-29, Sinmunno 2ga,Jongno-gu,
Seoul
South Korea
Swift Code:
CITIKRSX
Remitter's Message:
Indicate participant's name and school name and also write "AAPBS Case Teaching & Writing Workshop".


Note: Please add enough funds to your payment to cover wire transfer and foreign exchange charges and fees so that a net amount of US$500.00 (Non-member US$600) should be received.
Disclaimer : KBS reserves its sole right to cancel the workshop and has no obligation to remedy monetary losses or any damages the applicants might have incurred due to such cancellation thereof.
Cancellation Policy
Refunds will be granted if a cancellation notice via email(ONLY email is accepted) is received no later than Thursday June 30, 2016. The refund amount of 80% of the amount that was originally wire-transferred will be remitted, considering the cost of teaching material and wire transfer and foreign exchange fees and charges.
Please allow 6-8 weeks for a refund.
REFUND WILL NOT BE GRANTED AFTER THE ABOVE-MENTIONED DATE.