Facilities
Kyosei-kan, Collaboration Complex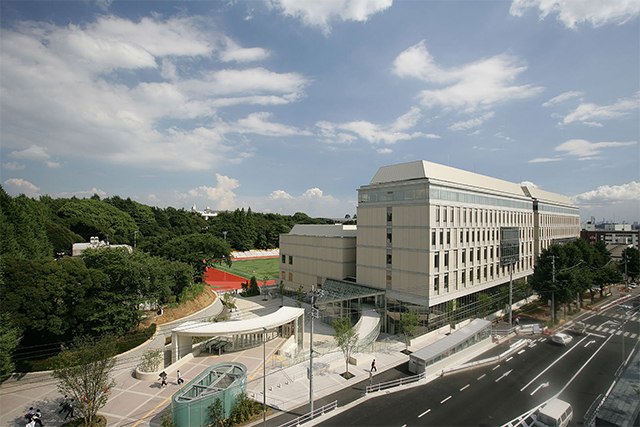 The Kyosei-kan, Collaboration Complex was completed in August 2008 as part of the projects commemorating the 150th anniversary of Keio University. In Japanese, "Kyosei" means "living collaboratively" and reflects the core concepts behind the commemorative projects, namely "independence" and "living collaboratively."
Besides KBS, the Collaboration Complex also houses the Graduate School of System Design and Management (SDM) and the Graduate School of Media Design (KMD). Facilities include an event hall, restaurant, and fitness center, all designed to meet the diverse needs of students, faculty, staff, and the general public.
Collaboration Complex has been certified with the highest "S" ranking under the Comprehensive Assessment System for Built Environment Efficiency (CASBEE Yokohama), a program Yokohama City pioneered among municipal bodies in Japan to rate the environmental consciousness of facilities. The complex was the first facility to be certified under the program.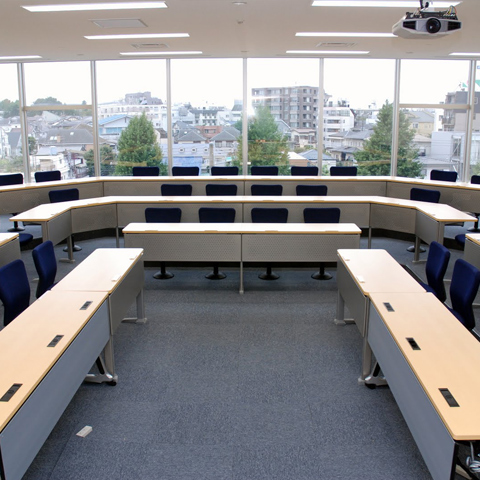 Lecture Halls (4F)
4F lecture halls are designed with tiered seating to facilitate discussions using the case method. Each room has capacity of 67 people. There are an additional 10 group meeting rooms on the same floor which are used for smaller group discussions.
*The capacity of some lecture halls is 54 people.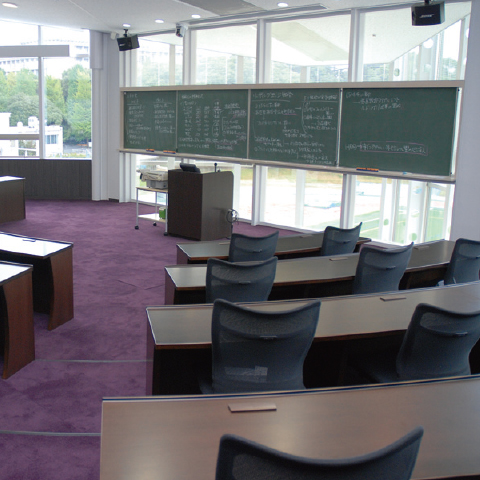 Executive Seminar Room (5F)
The Executive Seminar Room also has a tiered seating layout ideal for case method discussions. The Executive Seminar Room was designed to maximize student comfort and concentration, featuring natural lighting through the large windows and a spacious layout. The 5th floor also has five discussion rooms used for group discussions.
The executive seminar room has a capacity of 50 people and is fully equipped with instructional equipment, including international teleconference facilities.
There are an additional five discussion rooms on the floor which are used for group discussions.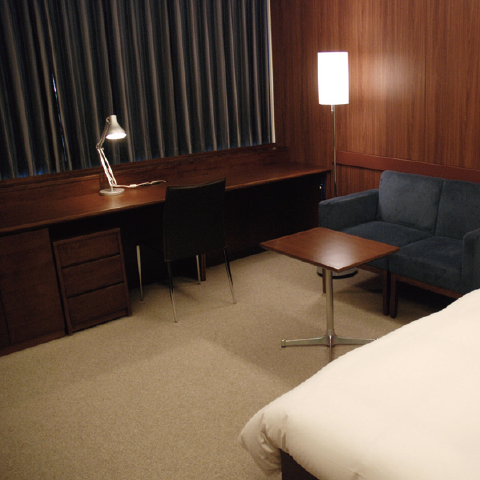 Lodging Facilities (7F)
The 7th floor of the complex has lodging facilities. Each room is equipped with a refrigerator, closet, private shower and toilet. The floor also provides a common laundry room, kitchen, and lounge.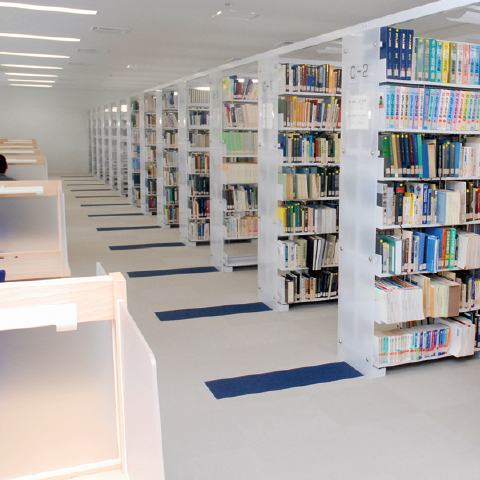 Collaboration Complex Library (4F)
The 4th floor library boasts some 70,000 titles on production management, marketing, banking and finance, and other management subjects related to KBS academic study and research.
The library also has substantial online databases and journals, including both domestic and overseas newspapers, magazine articles, academic dissertations, and statistics. The library database includes securities reports and Bloomberg database to facilitate specialized corporate research.
*Students also have access to Keio University media centers at the six campuses: Mita, Hiyoshi, Shonan Fujisawa, Yagami, Shinanomachi, and Shiba-Kyoritsu.