Title

EFMD-KBS Joint Executive Conference
"EMBRACING GLOBAL BUSINESS OPPORTUNITIES TOGETHER"


- How Can Business Schools Support the Internationalization of Japanese Companies? -
Details

This conference is jointly organized by EFMD (European Foundation for Management Development) and Keio Business School (KBS), supported by MEXT.
Participants will be given the opportunity to contribute with their own reflections, challenges and achievements in internationalization in order to broaden the learning experience for the audience as a whole.

Theme and Motivation

Internationalization is one of the most demanding challenges for Japanese businesses. Highly globalized markets require Japanese firms to meet this challenge in every aspect of its operations. Talent management is a particularly demanding issue in this context, since it is instrumental in bridging cultural divides and in helping to realize the value upside of cultural diversity. Business schools can and should play a pivotal role in the pursuit of these ambitions and actively support the internationalization agendas of Japanese companies.

Conservative and ethnocentric ways of thinking however still prevail in some parts of Japanese society and, as a consequence, corporate internationalization efforts do at times not go beyond the superficial level. This conference offers an opportunity for dialogue on how to address this issue. Speakers from industry and business schools will share their views on the importance of internationalization as a shared interest. Participants from the business community and academia will have the opportunity to develop a joint vision of what it means to be 'truly global' and what pathways are available to realize this vision.

Learning Objectives

This conference is designed to find a promising course of actions for both Japanese firms and business schools in which they can jointly improve their global outreach and footprint. The conference has therefore following three objectives:

To highlight the achievements in internationalization of Japanese business schools and chart the way ahead.
To showcase how successful Japanese corporations are internationalizing their operations with particular attention placed on the HR function and the role of management education providers in this context.
To facilitate a dialogue for the discovery of concrete action points aimed at intensifying the cooperation between business schools and Japanese businesses in resolving issues related to internationalization.

Target Audience
The organizers invite business school and corporate executives with responsibility or keen interest in the internationalization of their organizations to enter into a dialogue with organizers and facilitators.
Venue
Executive Seminar Room (5F), Keio Business School, Hiyoshi Campus, Yokohama, Japan
ACCESS
Language
English
Expected Number of Participants
40

※On a first-come-first-served basis

Dead-Line for Registration
At 5:00 P.M. JST, December 7th , 2018
Date and Schedule
【Day 1】
Monday, December 17th, 2018
10:00A.M. -8:30P.M. JST
PART Ⅰ
Setting the Stage
PART II
Why Business Schools Need to Be International?
PART III
Managing International Knowledge Organizations (Case Session)
PART IV
Showcasing the Internationalization of Japanese Businesses (1)
PART V
How to Develop and Retain Talent in Global Organizations (Case Session)
PART VI
What Does the Future Hold for Business Schools?
*Lunch and dinner will be served.
【Day 2】
Tuesday, December 18th , 2018
9:00A.M. -1:30P.M. JST
PART VII
Showcasing the Internationalization of Japanese Firms (2)
PART VIII
Discussion and Closing Remarks
*Lunch will be served.
Fee
| | |
| --- | --- |
| Regular Fee | JPY 30,000 |
| Reduced Fee | JPY 25,000 |
*Reduced fee applies to alumni of KBS, student of KBS, advisor of KBS, supporter of KBS and academics affiliated with an EFMD member institution.
Payment of Participation Fee
Please transfer within one week from application date.
| | |
| --- | --- |
| Name of the Account | Keio University |
| Account No. | 623-8374538 |
| Adress | 15-45, Mita2-chome, Minato-ku, Tokyo, 108-8345, Japan |
| Bank | SUMITOMO MITSUI BANKING CORPORATION |
| Swift Code | SMBC JP JT |
| Trading branch name | Mita-Dori Branch |
| Trading branch address | 5-28-1, Shiba, Minato-ku, Tokyo, 108-0014, Japan |
Note
※Please add enough funds to your payment to cover wire transfer and foreign exchange charges and fees so that a net amount of JPY 30,000(Regular Fee) or JPY 25,000(Reduced Fee) should be received.
※For overseas remittance fee, foreign currency exchange fee, transfer fee, we ask at the applicant's expense.
※We can't refund tuition fee after transfer.
※The participants are responsible for arrangement and payment of air tickets, hotel accommodation and other matters.

Accommodation
If you want accommodation around Hiyoshi Campus, we recommend Richmond Hotel Premier Musashikosugi.
URL
http://musashikosugi.richmondhotel.jp
ACCESS
3-1175-1, Higashi, Shinmaruko, Nakahara-ku, Kawasaki-shi, Kanagawa
TEL
+81-44-430-0076
*If you wish other accommodation, please contact kym-kbs@adst.keio.ac.jp
Speakers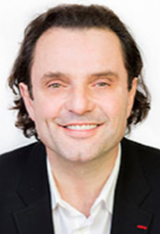 Eric Cornuel
Director General & CEO, EFMD-European Foundation for Management and Development
Prof. Eric Cornuel is the Director General & CEO of EFMD in Brussels since 2000.
He holds a degree of Sciences Po from IEP Paris, an MBA from HEC Graduate School of Management, Paris, and a DEA in strategy and management from Paris Nanterre University, together with a Doctoral Certificate in Strategy from HEC Graduate School of Management Paris and a PhD in management, written on international network organizations, from Paris Dauphine University.
His latest book "The Institutional Development of Business Schools" which he co-authored with prof. Andrew M. Pettigrew and prof. Ulrich Hommel was published by the Oxford University Press in 2014.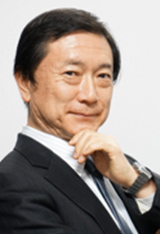 Hirokazu Kono
Ph.D., Professor of Industrial Engineering, Dean of Graduate School of Business Administration, Keio Business School
Hirokazu Kono is the Dean of Keio Business School since 2009. He currently teaches Production Management, Design of Production System, and Engineering Economy in MBA and PhD programs. He serves as President of Japan Industrial Management Association. He is also a member of Asia Pacific Advisory Board for AACSB, EFMD Board of Trustees, and EQUIS Committee. He has received the Best Paper Award from the Japan Industrial Management Association and the Distinguished Service Award from the Japan Institute of Industrial Engineering in 2009.
Mitsuyasu Otsuki
Director, Office for Professional Graduate School, Technical Education Division, Higher Education Bureau, Ministry of Education, Culture, Sports, Science and Technology (MEXT)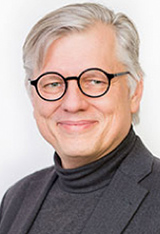 Ulrich Hommel
Director Business School Development, EFMD & EFMD GN
Ulrich Hommel is the Director of Business School Development at EFMD Global Network (GN) as well as Associate Director Quality Services at EFMD. He holds a Ph.D. in Economics from the University of Michigan, Ann Arbor, and has been awarded a Dr. habil in Business Administration from the WHU, Germany.
In EFMD Quality Services, a department that he has previously led as Director, he has been instrumental in the establishment of the EFMD Programme Accreditation System (EPAS) and has had a lead role in designing a wide range of accreditation policies for the EQUIS and EPAS systems.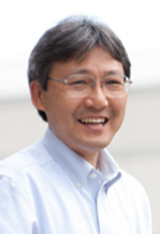 Masahiro Okada
Ph.D., Professor of Strategy, Academic Director of Executive MBA Program, Graduate School of Business Administration, Keio Business School
Dr. Okada currently specializes in the research of business opportunities in developing countries from the point of view of both traditional strategy theories and CSV (creating shared value) concepts in which firms are expected to pursue economic values and social values simultaneously. His primary research interest lies in the conditions under which social investment and economic investment enhance with each other.
He started his career as a staff in HRM Dept. at Honda Motor Co., Ltd. both in Japan and Ohio, USA. After finishing MBA program at Keio, he worked as a consultant at Arthur D. Little (Japan), a strategy consulting firm. Then he went to the US to earn his Ph. D. in strategy at the Ohio State University with Professor Jay B. Barney as his academic advisor.
Shigeyoshi Uehara
Vice President, IA Products and Service Business Headquarters, Yokogawa Electric Corporation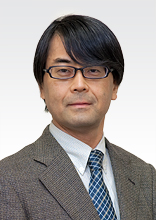 Kazuhiro Asakawa
Ph.D.,Professor of Organization and Strategy, Graduate School of Business Administration, Keio Business School/ Mitsubishi Chaired Professor
Professor Asakawa received his Ph.D. from INSEAD in Fontainebleau, France, his MBA from Harvard University, and his BA summa-cum-laude in Political Economy from Waseda University.
His research interests are focused on global innovation and global R&D management of multinational corporations, cross-border knowledge sourcing and leveraging, subsidiary evolution, and autonomy-control dynamics.
He was elected to the AIB Fellows in 2015 by the Academy of International Business (AIB).
Yoshiyuki Yano
General Manager, Human Resources Management Department Chugai Pharmaceutical Co., Ltd.
Milton de Sousa
Associate Dean for Institutional Relations and International Development, NOVA School of Business and Economics
Prof. Milton Sousa teaches leadership and organizational behavior, and is also Academic Director of the CEMS MIM programme. In addition, he serves as President of the Estoril Institute for Global Dialogue, a think tank dedicated to globalization and local change. Previously, he was Director of the MBA Programs at the Rotterdam School of Management, Erasmus University in the Netherlands.
In business, Milton founded Leaders2Be, an organization that he ran for 5 years offering leadership development programs.
He worked in various research and management positions, including Royal Philips Electronics, and as a strategy and management consultant at Sociedade Portuguesa de Inovação and the Hay Group.
His research interests include ethical leadership and servant leadership.
Kazushi Ambe
Executive Vice President (Officer in Charge of Human Resources and General Affairs), Sony Corporation
Chiharu Takakura
Corporate Fellow & General Manager, Global Human Resources Dept., Ajinomoto Co., Inc.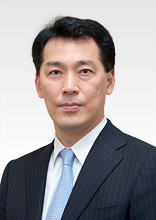 Atsuomi Obayashi
Ph.D.,Professor of Risk Management, Graduate School of Business Administration, Keio Business School
Ph. D., University of Chicago, 1996. Joined Keio Business School in 1996. Teaches microeconomics and management sciences in MBA and Ph. D. programs at Keio Business School. His research interests focus on risk management, from perspectives of incentive structure and decision making. He was a visiting professor at Stanford University in 2000-01, held additional posts of researcher at the Research Institute of Science and Technology for Society in 2001-06, and senior researcher at Keio University Global Security Research Institute in 2007-11.
He was also a board member of City Planning Association of Japan in 2009-17 and PC Depot, Tokyo Stock Exchange listed company, in 2010-18. Serves as chairman of three committees in Government of Japan, Committee on Continuity of Government Operations, Committee on Business Continuity and Disaster Prevention and Committee on Critical Infrastructure Incident Response Exercise.
Contact
Keio Business School Graduate School of Business Administration, Keio University
E-mail: event@kbs.keio.ac.jp