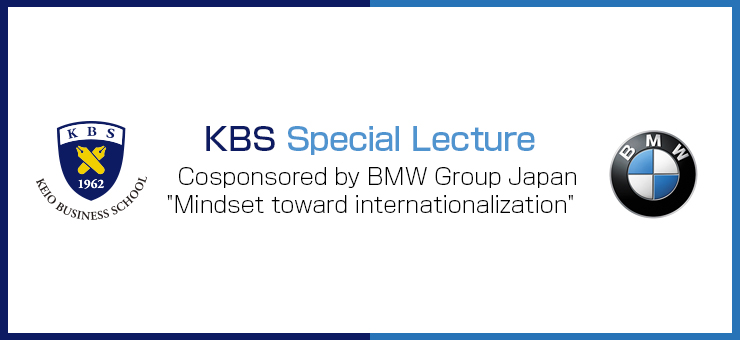 KBS will host the Executive MBA Special Lecture cosponsored by BMW Group Japan on October 24.
Keio University established its Business School in 1962 and launched graduate-level educational programs to develop skilled and innovative business managers. In accordance with the key principles of self-respect and pragmatic thinking espoused by Yukichi Fukuzawa, KBS produces new innovative leaders with a spirit of self-reliance, respect for others, clear sense of mission, enlightened perception and bold execution.
In 2015, KBS started the Executive MBA (EMBA) program, the first program offered in Japan. While fulfilling their professional duties and responsibilities, the students are discussing critical issues the society is faced with, formulating new visions applicable to both inside and outside of organizational structures. The EMBA program of KBS aims to nurture innovative leaders who strive to realize such new visions. 
Social environment surrounding business changes rapidly. The conceptual power of new policies is required and the leaders who can demonstrate own opinions under the global economic environment are required as well. So, the leaders are expected to have "Mindset", "Responsibility", "Business sense" and "Internationalization" Now, KBS is going to establish the plan sending the study which becomes a driving force and educational accomplishment in the future to create the future of a Japanese company and for a Japanese company which plays an active part increasingly under the global economic environment. Main concept is "create the Japanese future and, to the world".

One hundred years to the day since BMW AG was entered into the commercial register – the BMW Group will launch its centenary activities. Pioneering decisions and products from the past continue to make their mark on the BMW Group today. The BMW Group has had a significant influence on the future of mobility ever since it was founded in 1916. Over the years, it has constantly evolved, rising to its position today as a premium provider of mobility services. The capacity for foresighted action is a part of the BMW Group's DNA – as evidenced at many points throughout its history and by numerous decisions and products.
The motto of the BMW Group's centenary celebrations is THE NEXT 100 YEARS. Throughout its history, the BMW Group has been a pioneering force with a clear focus on the future. This same approach will also be at the centre of its centenary activities, which first and foremost shine a light on what lies ahead.

The theme of this special lecture is "Mindset toward internationalization". This theme is cosponsored by BMW Group which keeps looking at the future and KBS who will nurture the future-oriented leaders.
With "Future", "Mindset", "Internationalization", and "Japan" as the keywords, we invited Mr. Kronschnabl President and CEO of BMW Group Japan, and explore by the panel discussion form about a grown-up potential of a Japanese company and about the importance of an enterprise leader's getting risk and challenging.
Outline
Date
At 7:00 P.M. – 9:00 P.M. JST, Monday, October 24th, 2016 (Reception starts at 5:30 P.M. until 7:30 P.M.)
Venue
BMW Group Tokyo Bay
Access
Expected number of participants
200(On a first-come-first served basis)
Language
English (Japanese simultaneous interpretation)
Fee
No charge
Dead-line for registration
At 5:00 P.M. JST, Friday, October 21th, 2016
Time Schedule:
17:30
Doors open
19:00-19:05
The Dean's opening address
- Dean Hirokazu Kono
19:05-19:35
Presentation: Mindset toward internationalization
- BMW Group Japan CEO Peter Kronschnabl
19:35-20:45
Panel discussion
①Interactive discussion with Mr.Kronschnabl and Prof. Okada
-Presentation: Prof. Okada(15min)
-Mr. Kronschnabl ⇔ Prof. Okada Q&A
②Floor Open: Interactive discussion with audience
- BMW Group Japan CEO Peter Kronschnabl
- Prof. Masahiro Okada
20:45-21:00
Wrap-up
- Dean Hirokazu Kono
21:00-22:00
Networking after party(Free drink)
※Above schedules might be slightly changed due to certain circumstances.
※Participation only of a Networking after party isn't being accepted.
※Receipt of application has been closed
Profile of the Lecturers: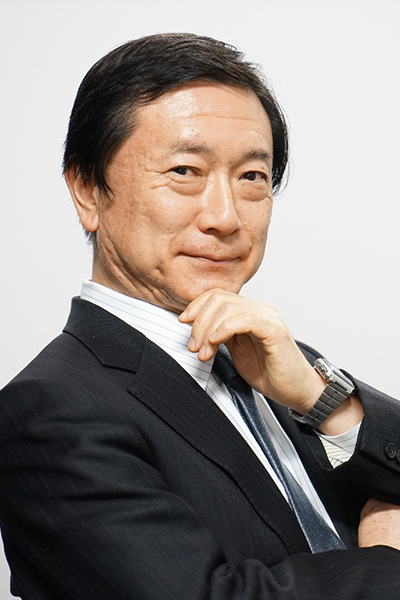 KONO, Hirokazu
Dean and Professor in Operations Management,
Keio Business School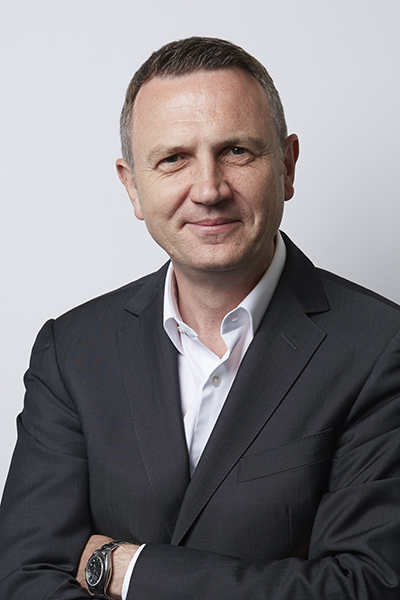 Peter Kronschnabl

President and CEO of BMW Group Japan
1995 - 1996 International Management Trainee Program Sales & Marketing BMW AG, Munich
1996 – 1998 Manager Product and Price Region Africa & Caribbean
1998 – 2002 Area Manager Region Africa & Caribbean
2002 – 2005 General Manager Market Development Region Asia, Pacific, Africa, Eastern Europe
2006 – 2010 President of BMW India Private Limited
2010 – 2012 President of BMW Group Russia
2012 – 2014 President & CEO of BMW Group Belgium Luxembourg
2014 – President & CEO of BMW Group Japan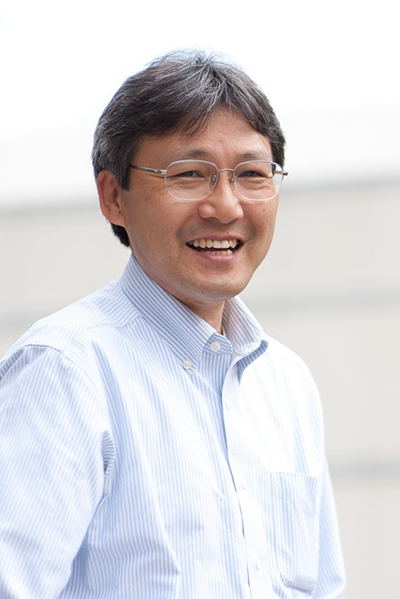 Further inquiries:
KBS Event Secretariat, Keio Business School
E-mail: event@kbs.keio.ac.jp