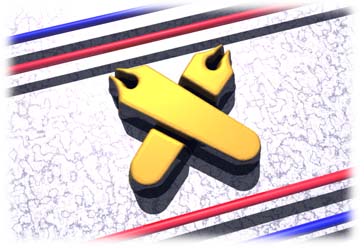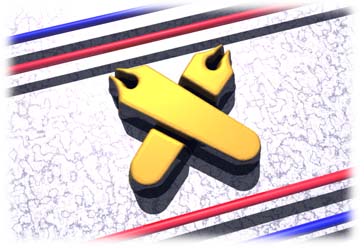 ‰ช"cณ'ๅ
'P'X'W'T"N@'ˆ๎"c'ๅŠwญŽกŒoฯŠw•"ญŽกŠw‰ศ'ฒ‹ฦBiŠ"j–{"c‹ZŒคH‹ฦ'๐Œo'ฤA
'P'X'X'R"N@Œcœไ‹`m'ๅŠwŒo‰cŠwCŽmiMBAjBArthur D. LittleiJapanj'ล๎•๑‹ZpŽY‹ฦ'๐'†S'ฦ'ต'ฝƒRƒ"ƒTƒ‹ƒe[ƒVƒ‡ƒ"'ษ]Ž–Œใ
'P'X'X'S"N@"n•ฤA'P'X'X'X"NƒIƒnƒCƒIB—ง'ๅŠwŒo‰cŠwPh. D.'๐Žๆ"พB'ป'ฬŠิƒVƒŠƒRƒ"ƒoƒŒ['ฬMuse Associates'ษŽQ‰ๆBํ—ชƒRƒ"ƒTƒ‹ƒeƒBƒ"ƒOŠˆ"ฎ'๐Œp'ฑB
'P'X'X'X"N'P'OŒŽ@Œcœไ‹`m'ๅŠw'ๅŠw‰@Œo‰cŠว—Œค‹†‰ศ๊"CuŽtB
'Q'O'O'Q"N@"ฏ•‹ณŽ๖B
Curriculum Vita
@
Masahiro Okada
Ph.D.
Associate Professor of Strategic Management
The
Graduate
School
of
Business
Administration
Keio
University
2-1-1
Hiyoshihoncho

,

Kohokuku

,
Yokohama
Kanagawa
,
Japan
2238523
(045)564-2033

m-okada@kbs.keio.ac.jp
---
Contents
Education
Research Interests
Academic Employment
Career Experience
Research Experience
Honors
Conference Presentations
Professional Affiliations
---
Education

Ph.D, Business Administration
Fisher College of Business
The Ohio State University
Degree Received: 1999
Dissertation: Theories of the Firm: The Relationship Between University Technology Transfer And New Venture Creation
(Advisor: Prof. Jay B. Barney.)
Fields of Specialization: Strategic Management, Entrepreneurship, and International Business.
M.B.A.
Graduate School of Business Administration
Keio University, Yokohama, Japan
Degree Received: 1993
Field of Specialization: International Business.
Also attended the MBA Program as an international exchange student from Keio Univ. at
Richard Ivey School of Business
The University of Western Ontario , London, Ontario, Canada
B.A., Political Science
Degree Received: 1985
School of Political Science and Economics
Waseda University Tokyo, Japan
---
Impact of internet economy upon strategic management

Relationship between entrepreneurship and the theory of the firm

(Dissertation)

International expansion of small-size entrepreneurial firms

Impact of international organizations and regional economic integrations on

MNCs

Crossnational

corporate culture transfer and its effect on economic performance

Internationalization of R&D and its managerial implication

Global business ethics
---
2002-
Associate Professor
The Graduate School of Business Administration, Keio University, Tokyo and Yokohama, Japan
Major field of research and teaching: Strategic Management

1999- (Since October 1999)
Assistant Professor
The Graduate School of Business Administration, Keio University, Tokyo and Yokohama, Japan
Major field of research and teaching: Strategic Management
1996-
Instructor, The Ohio State University
BA798 International Business Policy and Strategy (Spring 1998)
BA555 Introduction to International Business
(Winter, 1996, Spring 1996, Summer 1996, Spring 1997, Summer 1997, Summer 1998, Winter 1998, and Summer 1999)

1994-
Teaching Assistant, The Ohio State University.
MBA856 Introduction to Multinational Business (Autumn 1997)
BA555 Introduction to International Business (Autumn 1996, Winter 1997, and Autumn 1997)
MHR701 Introduction to Organizational Behavior
(Autumn 1994, Winter 1995, Spring 1995)
---
Career Experience

1997-
MUSE Associates, Inc., Palo Alto, CA
Silicon Valley based independent business consulting firm. Working as a fellow (since 1999) and a temporary consultant (1997-1998) for MUSE in the field of business strategy in IT industry as well as from an academic perspective of strategic management.
1993-1994
Arthur D. Little (Japan), Inc., Tokyo, Japan
Tokyo branch of an US consulting firm headquartered in Boston, MA. Engaged in business strategy consulting especially in electronics and computer industries worldwide.
1988
Honda of America, Mfg., Inc., Marysville, Ohio, USA
Personnel (expatriate support), Information Systems, Training
1985-1991
Honda Motor Co., Ltd., Tokyo and Suzuka City, Japan
Administration Div. (Personnel, Training, Production Control, etc.)
---
Research Activities at The Ohio State University
E"Global R&D Project" under Professor Joseph Cheng. Funded by National Science Foundation. The study of internationalization of R&D activities by US, Japanese and Korean multinational corporations.
E"Corporate Culture Project" with Mr. Toshi Amino (Executive in Residence, the former EVP of Honda of America Mfg.). Partly funded by Center for International Business Education and Research (CIBER), The Ohio State University. The effect of firm specific culture transfer on a sustainable competitive advantage of MNCs in foreign markets.
E"The Effect of UN Code of Conduct on Transnational Corporations upon MNCs behavior" (research proposal)
Major fields of projects at MUSE:
EOne to one communication, personalization, and its impact on consumers
EIntellectual property rights for software in the governmentally supported R&D
EUS software industry in the Net era
EUS governmentally-owned contractor-operated (GOCO) R&D activities
Major fields of projects at Arthur D. Little:
EGlobal production location strategy of a US-Japan joint venture (office equipment industry).
EFeasibility study of a product introduction into Japanese market by a US industrial machinery company.
EJapanese market strategy of a US personal computer company.
ER&D support by the Japanese Government (client: the Ministry of Technology, the German government ).
EPolicy recommendations on the national information infrastructure (NII)
MBA thesis:
EAnalysis of production location decision by Honda Motor in 1988 between Mexico and Canada under US-Canada Free Trade Agreement.
---
1997
Nominee for the 1997 Graduate Associate Teaching Award at The Ohio State University (90 nominees out of 2,200).
1997
The Honor Society of Phi Kappa Phi since May, 1997.
1996
Selected to attend the Doctoral Internationalization Consortium at the University of Michigan (Workshop on Internationalization of Organizational Behavior/Human Resource Management Research) in September 1996.
1992
Selected as an MBA Exchange Student sent by Keio University to The University of Western Ontario, London, Canada in 1992.
---
Masahiro Okada, "The United Nations Code of Conduct on Transnational Corporations and the Degree of Compliance by MNCs" (blind-reviewed). Presented at the 1997 Annual Meeting of the Academy of International Business, Monterrey, Mexico, October, 1997
Cheng, Joseph, Jay Rhee, Balaji Rajan, and Masahiro Okada, "Evaluating the Incremental Model of Firm Internationalization: Literarature Review and Findings from Honda Motor Comapany"(blind-reviewed). Presented at the 1997 Annual Meeting of the Academy of International Business, Monterrey, Mexico, October, 1997
---
Strategic Management Society
Academy of International Business
Academy of Management
---