KBS Overview
Mission Statement
KBS develops leaders who can envision and materialize original business concepts. Here, scholars and students of diverse backgrounds find enjoyment in learning together, delivering world-class research, and integrating academic theory with business experience.
About KBS
KBS is Japan's oldest business school, founded in 1962.
The business school has been referred to as "KBS" from its founding, and today, KBS encompasses the Keio University Graduate School of Business Administration, which confers MBA and Ph.D. degrees, and the Keio Business School, which provides short-term, open-enrollment executive programs.
Keio University Graduate School of Business Administration
(masters and Ph.D. programs)

*Cumulative graduates: Approx. 3,500
Keio Business School
(Open-Enrollment Programs)

*Cumulative participants: Approx. 18,000 (from 2,000 companies)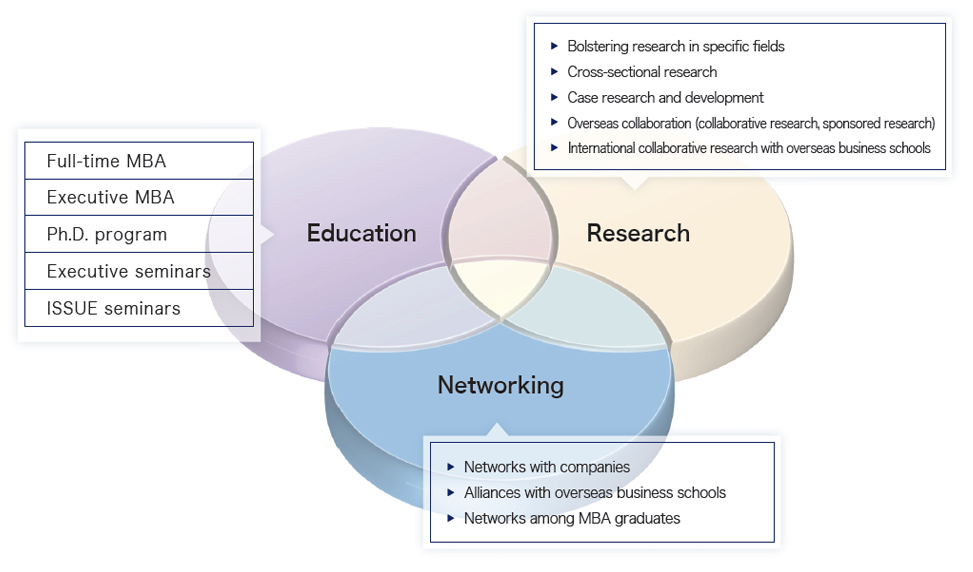 KBS Programs
Full-time MBA Program (masters program)
Aimed at younger candidates in their early careers, the full-time MBA program nurtures the leadership qualities of businesspeople through extensive and sophisticated discussions conducted through the Keio case method and small-group seminars under Professors' supervision.
Executive MBA Program (masters program)
Aimed at mid-career executives, the executive MBA program nurtures global businesspeople ready to optimize their businesses, and prepare them for leadership positions.
Ph.D. Program
The Ph.D. program nurtures leading scholars on the frontier of management theory research, capable of applying cutting-edge theory to practical business challenges and management education.
Executive Seminars
Executive seminars afford experienced managers a uniquely practical and cross-sectoral opportunity to gain organizational management skills and insights into strategy execution through the Keio case method training, along with close interactions with peers in other business fields.
ISSUE Seminars
ISSUE seminars nurture specialized knowledge of particular field in management practices with innovative conceptual skills and business functional design skills through advanced theory in respective field of study.
The KBS Difference
1. Practical training using the case method
The case method is an active approach to learning in which students explain their ideas and debate issues instead of passively absorbing information through lectures. Students gain practical business skills through this interactive learning style.
2. Curriculum focused on the study of management issues and real challenges facing your company
From morning to evening, our students engage in a thorough study of management issues through the process of preparation, debate, reflection and the systematization of knowledge.
3. World-class faculty adept at teaching universal management theory and skills based on advanced research
4. Education quality accredited by global standards and international networks to enhance research and education
KBS is the first business school in Japan being internationally accredited.

AACSB International
Agreements with global business schools: Maximizing relationships and contents through international alliances.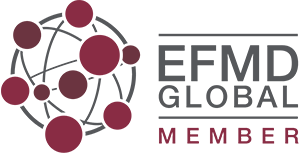 EFMD

AAPBS

PIM
Management Education Based on Global Standards
KBS's Management Talent Vision
The next-generation business leaders need a multifaceted managerial skill set.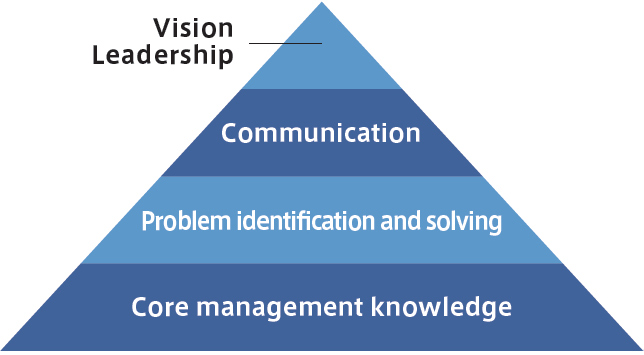 Core knowledge in key management fields
Insight into latent issues and ability to solve them
Ability to stimulate meaningful discussion with a diverse group of people
Leadership to envision new business from a wide perspective and motivate people