Ph.D. Program
About the Program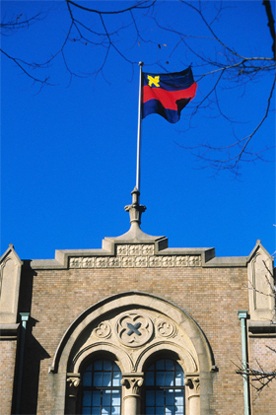 The Ph.D. Program initiated in April 1991 is designed to develop future academic leaders in professional management education.
The objective of the program is to meet society's important needs for excellent educators of future leaders of society, and for leading scholars and researchers in the area of management who can contribute to the global economy by developing new concepts that help managers in both the private and public sector to make major decisions.
Throughout the program, students develop a powerful academic base in both the major and minor fields of their choice. Our Ph.D. Program plays a pivotal role in developing superior management educators and researchers in Japan. Because of the nature of management challenges, an educator and researcher in business administration must be equipped with a well-balanced interest and commitment not only in his/her specialized academic area but also in other subject areas. As in the case of practitioners, an educator and researcher in management must also be able to identify management problems and develop solutions for them. Students are required to declare their major and minor fields at the end of the first year, and begin to prepare their dissertation.
Before starting the dissertation process, students must have already completed at least five doctoral courses in addition to field study where students develop their own cases, prepare and present case study research papers, and passed general exams in their chosen major and minor. After passing the general exam, students prepare a proposal for the dissertation, and the dissertation committee is formed. Students are allowed a maximum of six years to complete their dissertation and its examination.